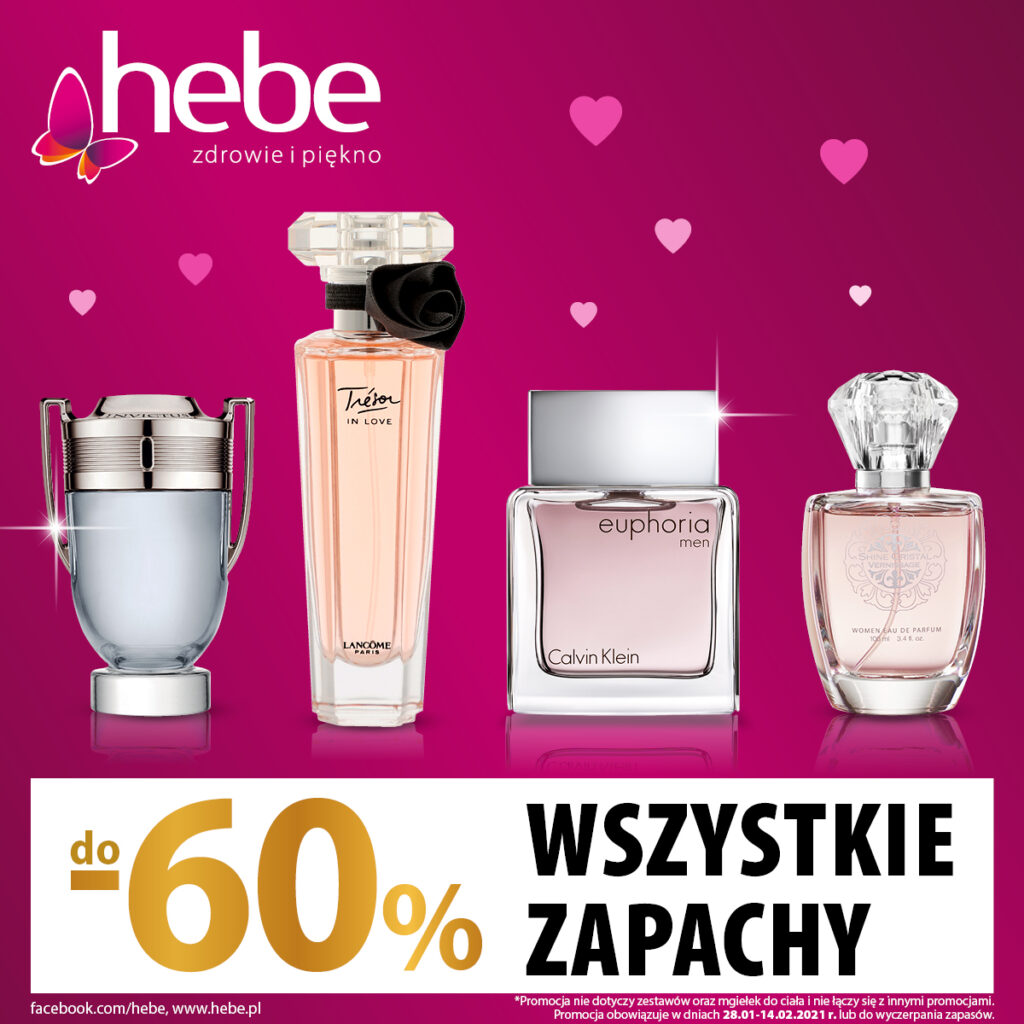 Gdy przestajesz nadążać za pogodą, a przez to nie masz pojęcia, które perfumy będą najlepiej pasować do Twojej stylizacji i nastroju, lepiej odłóż wszystkie zmartwienia na bok.
Teraz dajemy Ci nawet 60%* rabatu na wszystkie zapachy!
To idealna okazja, by zamiast jednego kupić np. 2…
Przyjdź do nas lub zamów online 👉 https://www.hebe.pl/promocje/?pmid=zapachy
* Promocja nie dotyczy zestawów oraz mgiełek do ciała i nie łączy się z innymi promocjami.