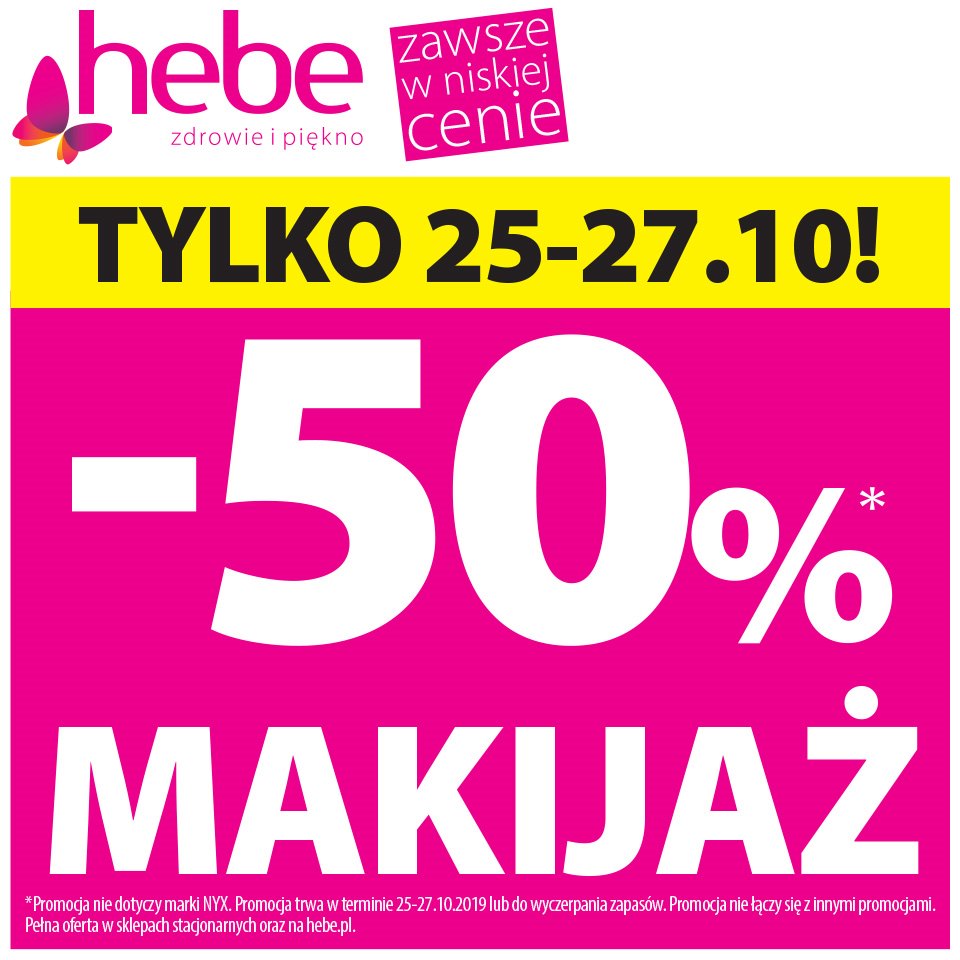 Pustki w kosmetyczce? 😟 Mamy na to radę! #PROMOCJA -50% na kosmetyki do makijażu to coś czego potrzebujesz w ten weekend! 😉 Uzupełnij zapasy!
Przyjdź do nas lub zamów online 👉 https://www.hebe.pl/promocje/?pmid=makijaz
*Promocja nie dotyczy marki NYX. Promocja trwa w terminie 25-27.10.2019 lub do wyczerpania zapasów. Promocja nie łączy się z innymi promocjami.
Pełna oferta w sklepach stacjonarnych oraz na hebe.pl.